School Uniform
Our school uniform consists of a choice for the 'top half' from:
red, green, bright blue, light blue or white polo shirt with embroidered school logo
or:
red, green or blue checked dress
with:
red, green or blue sweatshirt or cardigan with embroidered school logo
You may choose any style, colour etc for skirts, trousers or shorts.
Our school polo shirts, sweatshirts and cardigans may be bought on line at School Trends. Alternatively you can download a parent order form and order by post.
Alternatively parents and carers can buy a sew on badge for £1.00 from the school office to apply to plain sweatshirts and polo shirts.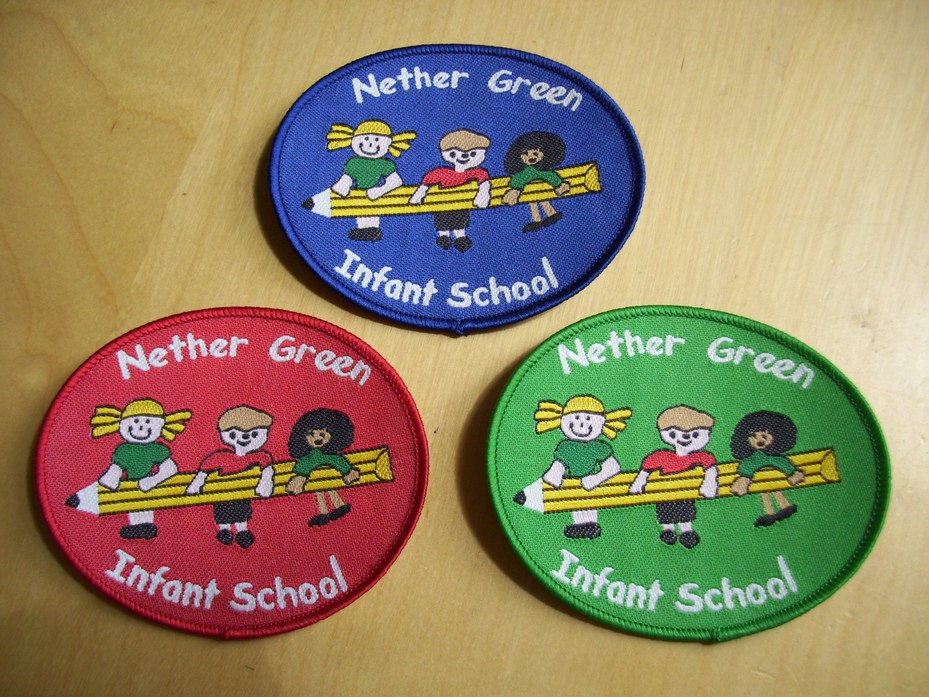 Our school office also sells PE bags and Book Bags.
PE
The children wear a t-shirt and shorts for PE. They can be any style or colour.
30.3.18 An Update from School Trends, our uniform supplier
We are updating our carriage charges for our on-line uniform service.
We have listened to feedback from parents about the cost of our delivery service, and so from 27th April 2018 we are reducing the carriage cost of parent orders from £4.95 to just £2.99. This charge will apply to all parents orders, whether delivered to home or to school.
Free delivery will apply on all orders over the value of £75 including VAT.
You will now be able to have delivery to home or an alternate address before the start of term, and to school during term times and all at a very reasonable cost.